"HIRE HER -- YOU WILL BE GLAD YOU DID!"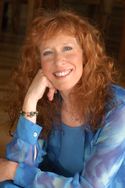 "Mama Christy's heartfelt songs and passionate delivery make her an excellent choice as a guest musician for inspiring concerts and Sunday Services. She is talented, writes great songs, and is great at including the audience in on her joy of music. Hire her -- you will be glad you did!"    
 Karen Drucker, New Thought Musician / Speaker / Author
Thank you for your interest.